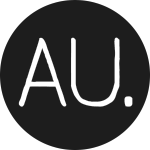 Australian based independent publication the AU review (http://www.theaureview.com) is excited to announce they will be celebrating their 7th birthday with a special party in Brisbane for the third consecutive year, helping to bring the annual BIGSOUND conference to an end at Black Bear Lodge in Fortitude Valley on Friday, 11th September from 7pm.
The first announcement for the party collects four incredible live acts from four States, showcasing some of the best of what the country has to offer.
In a statement, Founder and Editor-in-Chief Larry Heath said, "As always, we've worked hard to bring a diverse but cohesive lineup that showcases some of our favourite music in the country right now. The only problem is there's so much to choose from! We're excited to have this lineup on board and can't wait to celebrate surviving another year!"
Representing Adelaide for the event will be one of the city's most exciting new outfits, Wasted Wanderers, who bring their unique take on Blues Rock to the stage with their three piece. Melbourne duo Halcyon Drive will keep the party going with their one of a kind garage pop.
Sydney will be well represented by pop rockers The Lulu Raes, who are fast becoming one of Australia's most talked about bands – and at the 7th Birthday Party they'll be sure to show everyone why. Finishing up our first announcement, Brisbane's own We All Want To will close out the night, ready to deliver a show we'll never forget. No pressure guys.
More acts and DJ sets will be announced closer to the event!
Entry will be free for BIGSOUND delegates. Everyone else can grab pre-sale tickets through OzTix from tomorrow, 9am (19th August 2015) for $8 +bf. Any remaining tickets on the door will be $10.
Ticket Sales: http://tickets.oztix.com.au/?Event=55446
Official Facebook Page: https://www.facebook.com/events/1609369109332738/
Official Website: http://www.theaureview.com/party

​
THE AU REVIEW 7TH BIRTHDAY PARTY
FEATURING LIVE PERFORMANCES FROM:
WE ALL WANT TO (BRISBANE)
THE LULU RAES (SYDNEY)
HALCYON DRIVE (MELBOURNE)
WASTED WANDERERS (ADELAIDE)
…WITH MORE TO BE ANNOUNCED!
Date: 11th September 2015 from 7pm
Venue: Black Bear Lodge, Fortitude Valley, Brisbane
Details on a special Sydney event will be revealed in the coming weeks.
Official event hashtag: #au7thbday